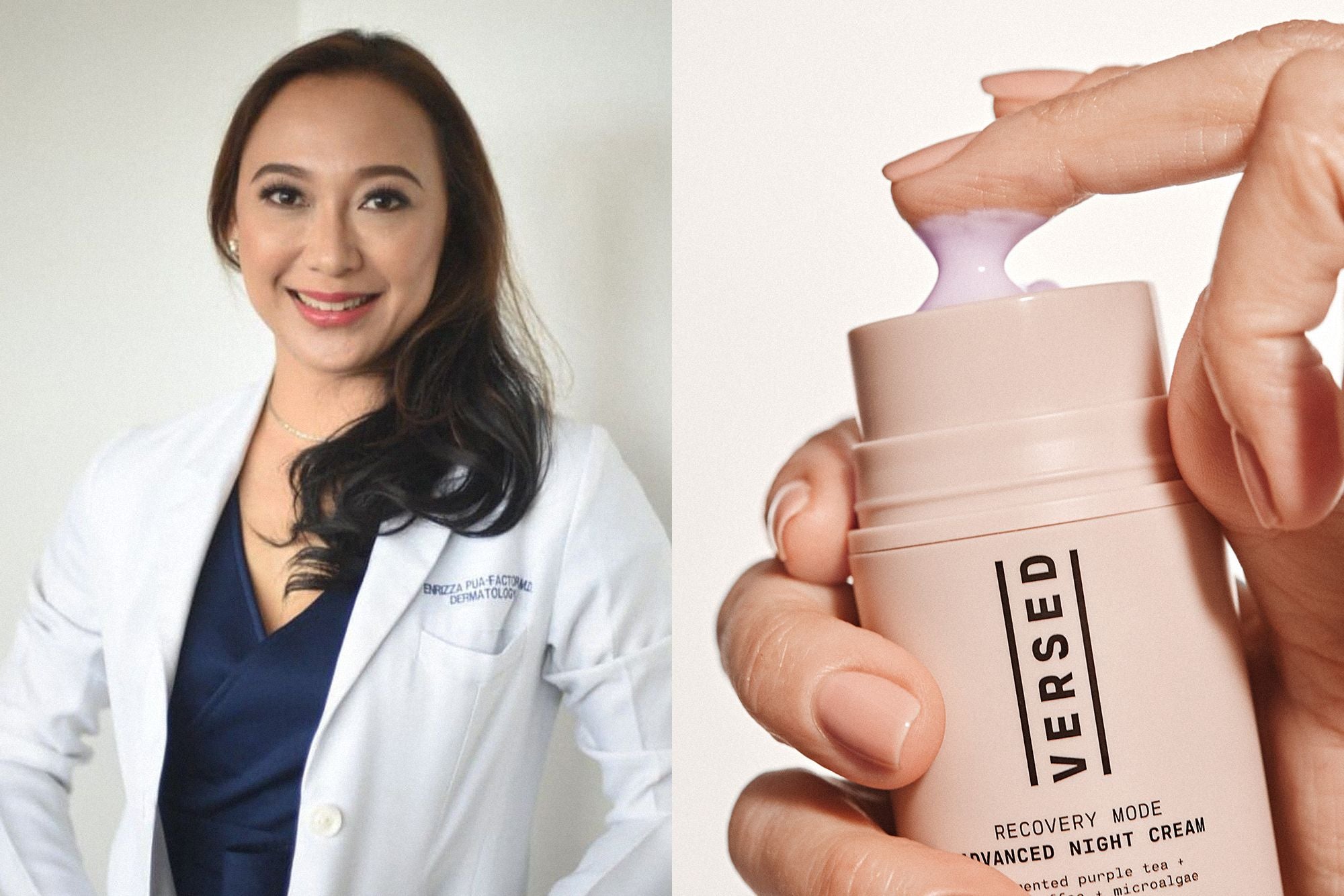 Derm Knows Best: When Should You Start Using a Night Cream?
Welcome to our new series Derm Knows Best, where a dermatologist takes over the Good Skin Blog to share their expertise on need-to-know skincare topics. This time we're hearing from board-certified dermatologist Dr. Enrizza Factor, Diplomate of the Philippine Dermatological Society. Read on as she tells us all about night creams, including why they're important for all skin types and at what age to start using them.
How Is a Night Cream Different From Other Moisturizers?
Let us define what a night cream is first: It's a
moisturizing cream
applied before 
going to bed and left on the skin overnight. As a dermatologist, I usually prescribe or recommend night cream products that have ingredients that may be photosensitive when exposed to the sun, since nighttime is the ideal time to applying them. 
The Best Ingredients To Look For In A Night Cream
For me, the best ingredient to look for in a night cream is
r
etinol
. Retinol is best known for its aging skin benefits because it enhances cell turnover and helps stimulate the production of collagen. Retinol-based products also help thicken the deeper skin layers and enhance the skin's ability to retain water, improving fine lines and wrinkles in the process. Reap these benefits with
The Shortcut Overnight Facial
. (Editor's note: Not into retinol? You can get similar benefits from
microalgae
, found in our
Advanced Night Cream
,
which has a collagen-like profile, firming and hydrating the skin.)
It's also nice if you can include hyaluronic acid in your regimen as it serves as a very good moisturizer. Find HA and other skin hydrators in our Rich Moisture Cream. 
At What Age Should One Start Using a Night Cream?
I usually suggest that everyone start using night creams as early as their 20s because I abide by the saying "prevention is still better than the cure." That being said, there are three things that impact the ideal age to start using a night cream:
skin type
(I follow the
Fitzpatrick system
), lifestyle, and profession or daily stress level.
Pale Fitzpatrick skin types 1-3 seem to mature more than those with melanin-rich types 4-6. A person's lifestyle also greatly affects the skin: the more a person is exposed to oxidants (like pollution and
blue light
) the quicker skin appears aged. And lastly is a person's profession, since daily
stress
can trigger
signs of aging
.
Should I Apply A Night Cream Right Before Bed Or A Few Hours Before?
I recommend that one should apply their night cream after washing their face, may it be 
before bed or a few hours before. It's best to apply while the skin is still moist and soft so the products can easily be absorbed by the skin.
Can Oily Skin Types Still Use A Night Cream?
Yes. I just recommend that those with oily skin use night creams that help control oil or sebum production, like
Dew Point
does.
For more expert advice, read a skincare chemist's thoughts on ingredient percentages next.