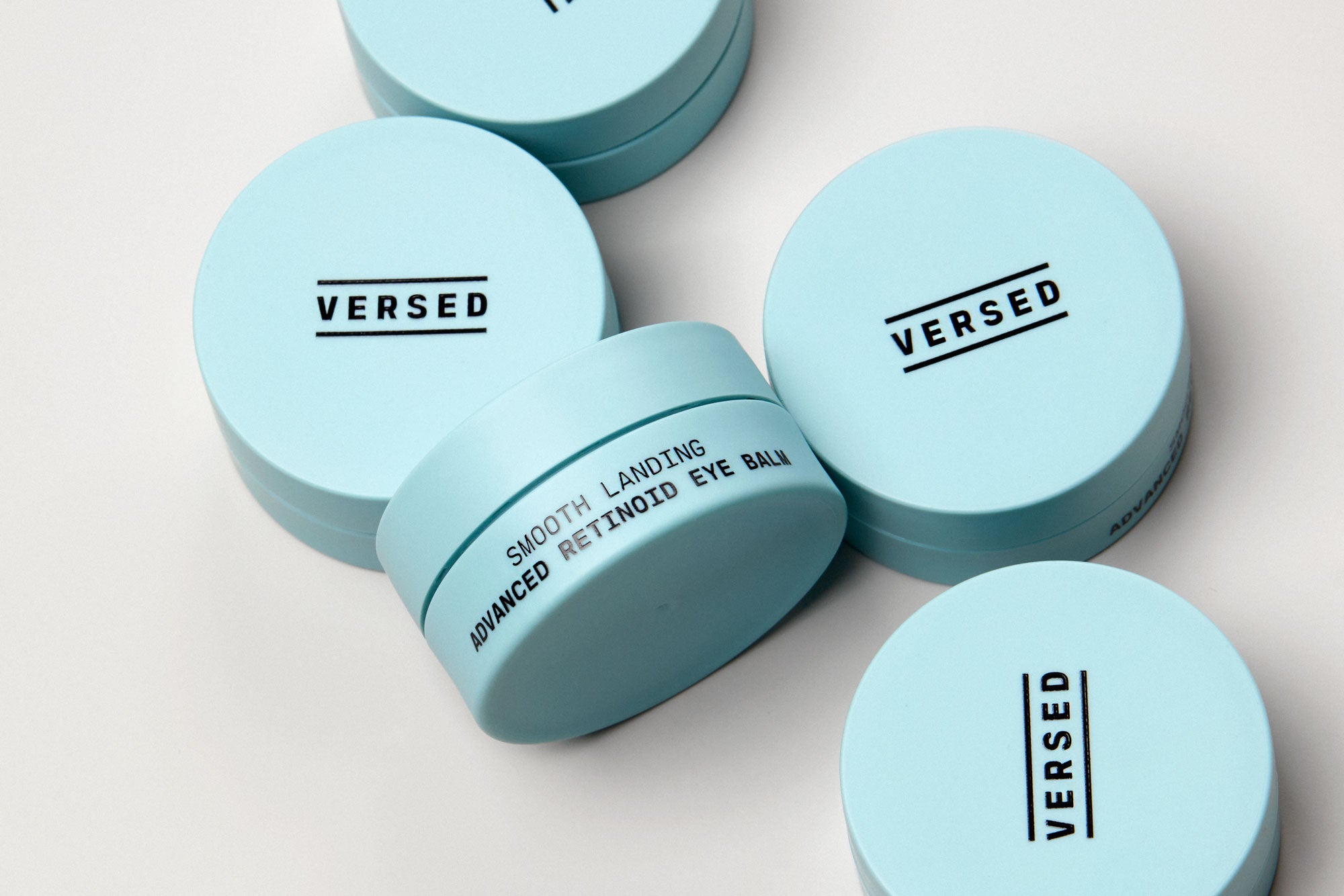 How to Effectively Apply Eye Care
Cardio, Mondays, phone calls with your nosy aunt…these are all scenarios we want to rush our way through. Applying eye care is definitely not one of them. 
The skin surrounding our eyes is very thin and delicate (our eyelids, measuring 0.05 mm thick, are the thinnest area of skin in the entire body). Because of this, our undereyes are one of the first places to show signs of aging—like sagginess and crow's feet—and deserve our utmost care and attention. 
Read on to get the most out of your eye care products.
THE BENEFITS OF EYE CARE
Eye care has a rep for being made for aging skin, but depending on the formula, it can be beneficial for many other reasons, too. A cooling eye gel (such as Vacation Eyes) can brighten and help remedy dark circles. An eye cream softens texture and hydrates dry skin, just like a facial moisturizer does. If you are focused on aging (or preventing premature aging), an undereye product infused with ingredients like retinol and peptides can help firm and soften the appearance of crow's feet.
Bottom line: Every complexion can benefit from adding undereye products to their skincare routine. And at any age, too. In fact, starting eye care early (like your 20s) can help strengthen the skin's moisture barrier and prevent premature lines and sagging. 
WHEN TO APPLY EYE CARE
Depending on your products and concerns, you can apply eye care once or twice a day. For gels and creams focused on dark circles, puffiness, and light hydration, apply during your AM routine after serums but before moisturizer. For eye care focused on deep moisture and aging skin, such as our Smooth Landing Advanced Retinoid Eye Balm, apply during the PM before night cream. Per usual, any formulas that contain actives such as retinol are best applied after the sun has gone down. 
HOW MUCH EYE CARE SHOULD I APPLY?
When it comes to eye care, less is more. The undereye area has less fat and collagen, so you don't need as much formula to reach deep beneath the layers of skin. In general, aim for a pea-size amount of product. 
HOW TO APPLY EYE CARE 
Start with clean hands. If applying an eye gel or cream, squeeze or scoop out the formula onto your finger. For an eye balm, rub to warm up the product until it covers the entire pad of your finger (for new balms, it may take a few tries to get the surface to soften). 
Then use your ring finger, since it naturally has the lightest touch, to apply gentle tapping motion. Tap, tap, tap on the product (almost like you're lightly drumming) starting at the inner corners and moving all the way up towards the brow bone. Why tap? It prevents you from accidentally tugging or pulling at the skin, which can aggravate this sensitive area. It also benefits dark circles; tapping improves circulation and blood flow, helping move the trapped liquid beneath the eye area that causes shadows and bags. Be careful not to get any formula in your eyes and don't apply to the eyelids unless the packaging instructs you to.

Most eye care is naturally hydrating, so you probably won't need to apply moisturizer here unless your undereyes need it. Do follow up with sunscreen during the daytime, though, and if you plan to apply concealer, give the formula a few minutes to sink in first. Pro tip: The Zero-G Smoothing Eye Cream contains instantly illuminating (and ethically sourced) mica too, a great base for (or alternative to) concealer.
Shop eye care for all your concerns below.