NEVER RUN OUT AGAIN.

SUBSCRIBE + SAVE

10% Off every shipment

Pause, skip, or cancel anytime

Free shipping, always*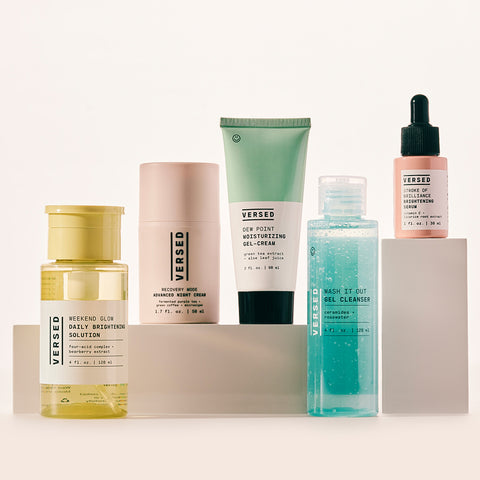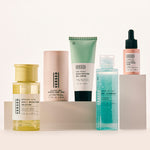 How it works
Find your favorite product and select SUBSCRIBE

Use the dropdown menu to choose how often you'd like it delivered

Add to cart and check out as usual
It's that easy.
Subscribe to your must-have products to make sure you never run out, get the best price, and receive free shipping.
You have full control over your subscription and can skip or swap out items as needed.
Our full-size skin care products are all available for subscription.
To modify subscriptions, you will need to create an account. If you haven't already, use this link to set one up: https://versedskin.com/account/register Once logged in, click on 'Subscriptions'. You'll be able to make any changes necessary here.
Have a question? Feel free to reach out to us at hello@versedskin.com
Great question! Subscriptions last for as long as you keep them active. If you wish to cancel, change the frequency, or skip a shipment, you will need to log into your account.
Don't have one? Use this link to get started: https://versedskin.com/account/register.
Initial orders below $35 are charged a standard shipping fee. Each subsequent order after the first order will not be charged a shipping fee. :)
The best part about product bundles is that you are already getting the included products at a discounted price (compared to if you bought them separately).
Since discounts are unable to be stacked, rest assured you're still getting a great deal on your skincare set.
When you set up a subscription, it gets attached to your email address. If you were not already a member of our Good Skin Squad, your subscription stays attached to your email. Once you get that account activated, you can see your purchase history and modify any existing or future subscriptions.
Of course they do! Points for orders from versedskin.com are visible in your Good Skin Squad points bank 30 days after purchase.
You totally can! We have a maximum purchase limit of six units though, and while we're sure you want to keep yourself stocked, having a subscription means you don't need to buy too many of the same product at once.
As much as we want to keep our international community stocked with their Versed favorites, we aren't able to offer international subscriptions at this time. Please know it's something we would like to offer in the future.
Unfortunately, we aren't able to merge accounts. I recommend continuing to use the email address/account that has the subscription attached to it moving forward. This way, you can rack up points to move your loyalty status up the various tiers!

vegan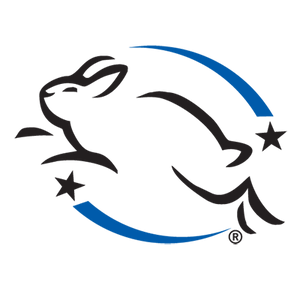 Cruelty-Free

Fragrance-Free

Dermatologist-Tested

FSC + PCR packaging