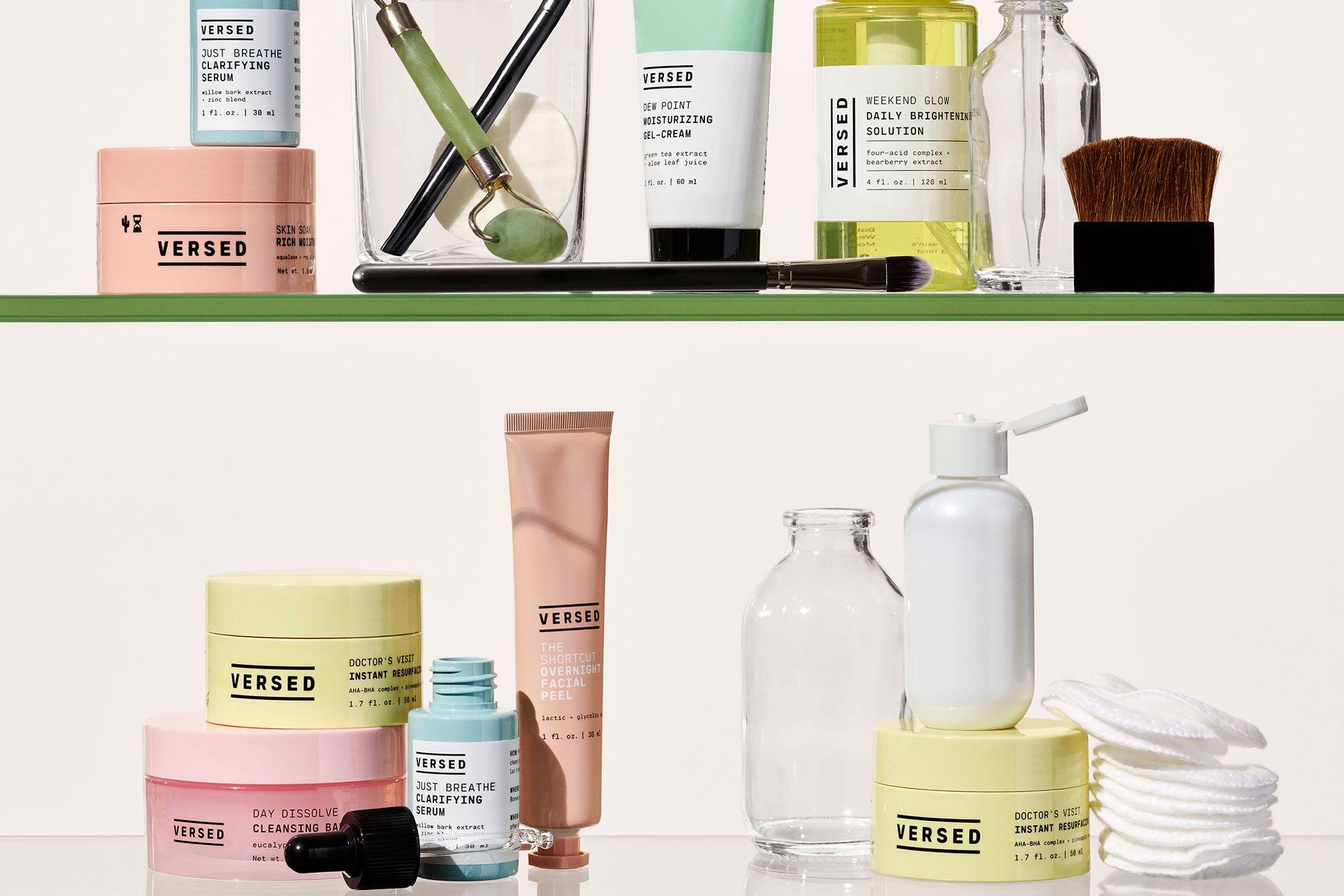 Do I Really Need to Swap My Skincare Seasonally?
The start of a new season signals change in more ways than one. As summer ends and temperatures cool, we start swapping our swimsuits for cozy sweaters, exchanging iced coffees for warm lattes, and transitioning our skincare priorities from sweat and oil to dehydration and moisturization.
With the help of licensed esthetician Liana JnoRose of The Skinn Suite, we've created the ultimate guide for transitioning your skincare routine from summer to fall. Read below for tips on swapping your skincare seasonally. 
Do I Need to Swap My Skincare Seasonally?
According to JnoRose, the key benefit of adjusting your skincare routine during transitional seasons is that it ensures that your skin stays balanced throughout the change in the climate. Oftentimes, her clients would come in during the fall and ask why their skin is feeling so dry even though they've been using the same products as before. "In the summertime, someone who has combination skin may be more oily just because of the heat, so when you start transitioning into the cooler months, drier skin may start popping up," JnoRose says. "The products they were using in the summer would now be too drying for them in the fall."

If your skincare routine works for you already, you probably won't need to make any changes. But, if different skincare concerns are starting to emerge as a new season approaches, you may consider tweaking your regimen. 
How to Create a Fall Skincare Regimen 
The first step to establishing your new routine is to identify your skin type. This will help you recognize what exactly your skin needs and which products will be the most effective. If you are unsure of your skin type, take our Skin Decoder quiz for the perfect match.

For those with oily and combination skin—who generally feel more of the seasonal changes affecting their complexions—JnoRose recommends swapping a lightweight moisturizer for a cream-based one (such as our Rich Moisture Cream) or a facial oil. These have larger molecules that slowly absorb into the skin and help trap moisture. You can also consider giving slugging a try.

If you're using a gel cleanser at the moment, consider switching to a pH-balanced cream or oil-based cleanser. Our Gentle Cycle Milky Cleanser is specifically designed to retain moisture while feeding parched complexions good-for-skin nutrients, such as probiotics. To effectively remove makeup, double cleanse by using Day Dissolve Cleansing Balm first. 
Autumn marks the start of facial peel season and many up their exfoliation during the cooler months. JnoRose suggests incorporating exfoliating masks, such as The Shortcut, into your routine, whose blend of lactic and glycolic acids works overnight to renew dull, textured complexions. But remember, while it's okay to exfoliate, do so in moderation to avoid wreaking havoc on your skin's barrier. "If you are over-exfoliating, you can break out. Your skin can get very dry, sensitive, red, sometimes itchy," JnoRose says. Stick it exfoliating 1-3 days a week. 
Another key step to solidifying a transitional skincare routine is to stay hydrated. "No matter the season, always keep your skin hydrated and have a water-based product in your routine," JnoRose says. Look for humectant ingredients, which attract and lock in moisture from water, such as hyaluronic acid and glycerin.
And finally, don't forget daily SPF. Just because it isn't summertime doesn't mean you don't need sun protection (80% of UV rays still reach the skin even on cloudy days). Smooth on a broad-spectrum sunscreen that protects against blue light and pollution, too.

How Long Until My Routine Becomes Effective?
When it comes to creating your transitional skincare routine, it's important to stay consistent. On average, it takes 28 days for your skin cells to turn over, and it takes roughly a month for a product to kick in and show results. Within the first two weeks, you may be able to see a difference in your skin but if not, stick with it. 



Some complexions may go through a purging process in response to an increased cell turnover rate due to the skin being introduced to new active ingredients. This process is temporary so be patient with your skin and fight the urge to throw away your skincare goods. 

Shop our top skincare picks for fall below.