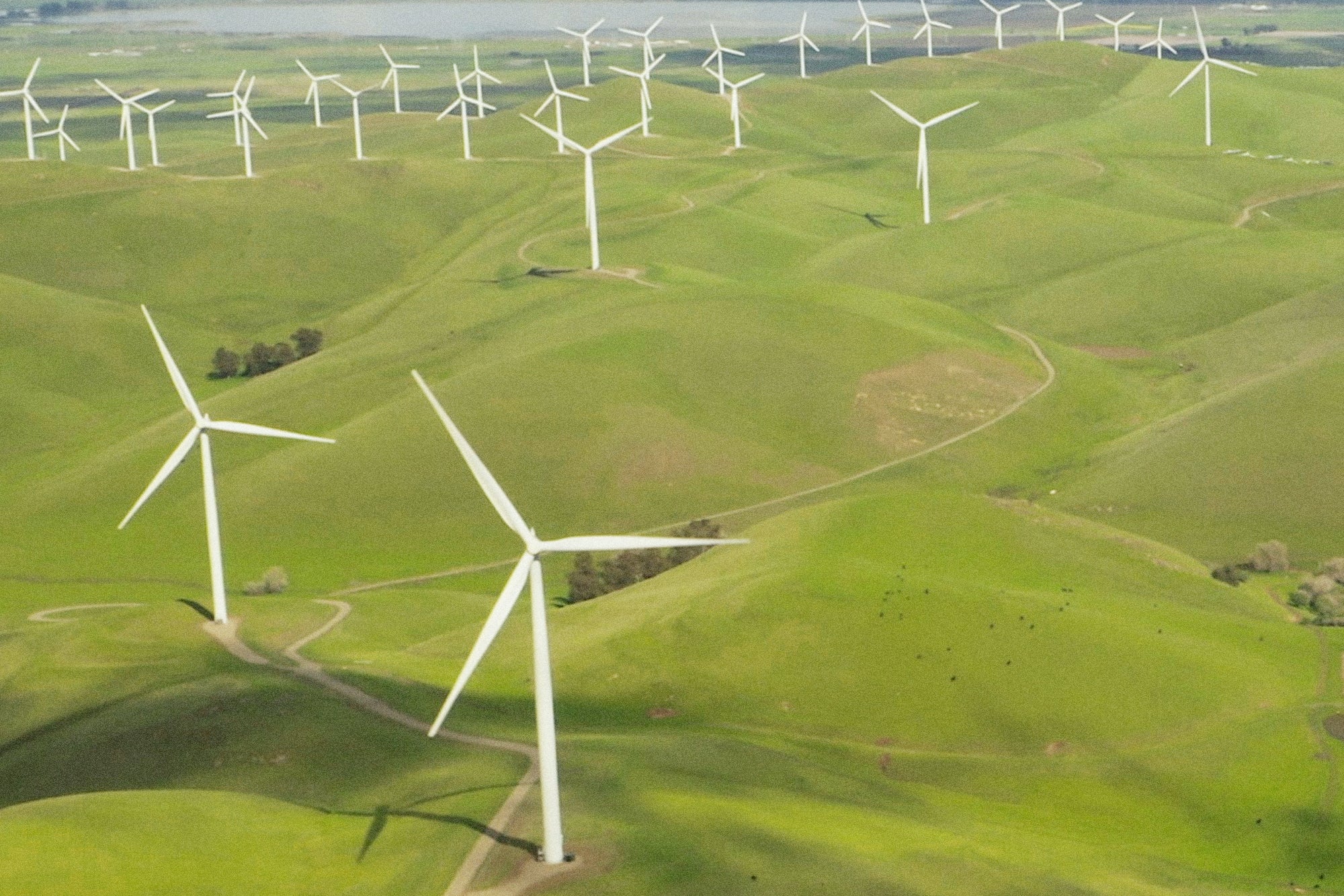 7 Easy Ways to Reduce Your Carbon Emissions
As of July 2021, the amount of CO2 in our atmosphere was the highest it's ever been in human history. We could rattle off more facts about climate change and how our planet is warming at an unprecedented speed, but between the IPCC climate report, debates over new bills, and warnings of future disasters dominating the news, you're probably well aware that climate action is necessary. Now.  
As a climate-first brand, we recognize that reducing emissions and swapping to greener energy sources is a priority when it comes to the planet. And while so many of our sustainability initiatives take place during work hours, many happen while off the clock as well. We gathered our team's climate action tips for lightening your footprint. Try these ideas at home:
USE YOUR BLINDS EFFICIENTLY 
Lay off the thermostat and utilize your blinds instead. When it's cold outside, keep your blinds open during the daytime to let in sunlight and heat, naturally warming your space. When it's hotter, keep them closed so your space feels cooler without cranking up the AC (our Customer Service Coordinator Samantha does this and takes midday walks to get her vitamin D fix). You can also set your thermostat a little lower in the winter and a little higher during the summer—you'll probably save on your electric bill, too. 
GO PAPERLESS 
Besides the fact that paper production releases nitrogen dioxide, sulfur dioxide, and carbon dioxide into the atmosphere, it also contributes to deforestation. (In 2019, we eliminated enough trees to fill 30 soccer fields every minute). This is especially important when it comes to climate change because trees absorb carbon and help rebalance the atmosphere.
Luckily, these days it's very easy to go paperless. Our Creative Project Manager AJ swapped all her bills to electronic ones and always hits the "no thanks" button when it comes to printing receipts. When shopping for any paper packaging, look for ones that are certified by the FSC (Forest Stewardship Council). This ensures responsible sourcing and helps conserve trees. 
WRITE TO YOUR SENATORS
This one is free, easy, and one of our President Melanie's favorite tips for climate action. Call and write letters to senators and urgently ask them to support a clean energy standard. And tell your friends; it's especially impactful if a large group of people calls at the same time about the same concern. This signals to members of Congress that the people in their district care about that specific issue and they need to take heed to their voters. 
DIY WHAT YOU CAN
Our Sr. Project Manager Elina wanted to cut back on the emissions associated with shipping toys for her son so instead of shopping, she got crafting. Utilize scraps, bottle empties, old notebooks, torn clothing...get creative! Here are some of our favorite ways to upcycle things around the house:
Use

serum

droppers to add food dye to frosting or essential oils to a diffuser

Turn empty candles into pen holders or a place to grow succulents 

Take unused cloth bags and use them to wrap presents 

Save bottle caps and transform them into tea light holders
SHOP BRANDS THAT TAKE CLIMATE ACTION 
Whenever you do want to shop for something new, scope out brands that make climate action a part of their regular business practice. Perhaps they disclose their emissions and measurement methods in an annual sustainability report, maintain a Climate Neutral Certified status, or actively reduce their products' emissions through PCR packaging. 
Or, if you're already a fan of a brand, see if they have refills; our Just Breathe and Weekend Glow Refill Pouches save both emissions and waste.
UNPLUG YOUR ELECTRONICS
Ever heard of 'phantom energy'? It's all the wasted electricity created by items that are plugged in, but unused. And according to the US Department of Energy, it accounts for 10% of all energy consumption. Because most energy is powered by fossil fuels, unplugging anything that isn't being used is an easy way to lower your carbon footprint. You can also cut back on your electricity by keeping lights off during the daytime or switching to LED lightbulbs, adds Jamie, our Sr. Program Manager. 
WALK WHENEVER POSSIBLE
Seems simple, but it makes a difference. Every gallon of gas can emit 22 lbs of CO2 emissions, not only driving climate change but polluting our planet as well. Walking helps keep our air clean and it's great exercise. Whenever possible, our Brand and Education Director Deven walks to do her errands instead of driving. Just don't forget your SPF.