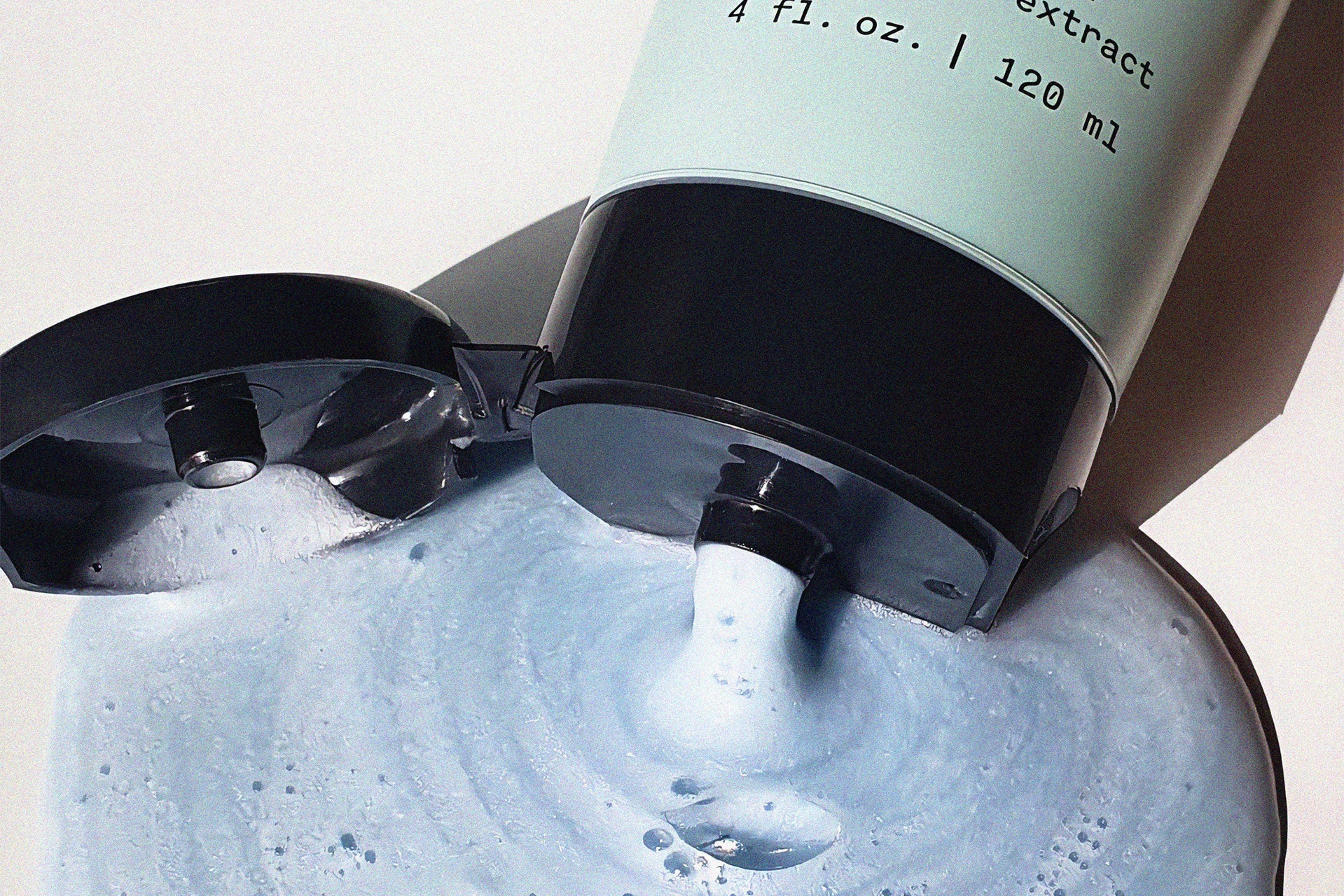 The Best Acne-Busting Ingredients For Breakout-Prone Skin
When hyper focused on getting rid of your acne, most of us will grab the first thing we see off the shelf that promises to do just that (if you've ever resorted to squeezing a tube of toothpaste on your face, you probably are familiar with that feeling). But there's a good reason some acne products work better than others, and it all comes down to formula, formula, formula. So skip the research and give this quick guide a glance instead; these are the ingredients to look for if you've got acne-prone skin, from heavy hitters like benzoyl peroxide and salicylic acid to gentler breakout-calmers like niacinamide and zinc….

Sulfur
You probably first learned about this element in chemistry class, but
sulfur has also been a method for treating acne for centuries
. It's an all-star ingredient for acne-prone skin, particularly because it's non-irritating. Besides sulfur's ability to zap out bacteria, it also breaks down dead skin cells to unclog pores. No wonder it's a hero ingredient found in our
Game Over Acne Drying Treatment
which, once applied on those pesky
whiteheads and blackheads
, draws out impurities and diminishes the pimples' appearance overnight.

Salicylic Acid
One of the most popular BHAs (you know, those exfoliating acids that penetrate deep into the pores to clear up breakouts), salicylic acid is a great add to anyone's routine. It gets to work reducing shine and exfoliating debris and dead skin cells out of clogged pores, and it's beneficial whether you have an active pimple or are on the verge of a breakout. We use 1.5% salicylic acid in our Acne-Calming Cream Cleanser so you can treat (and prevent) blemishes while you cleanse—all without leaving skin feeling dry and tight. 

Zinc
Another natural element, this
gentle acne treatment is known for its ability to calm inflammation
—the root of all breakouts. Use zinc especially if you deal with oil and shine, since it's a DHT-blocker (the hormone that's responsible for hair growth and oil) that helps regulate sebum production and keep oil in check. An easy way to incorporate zinc into your acne-prone skin routine is to press a few drops of our
Just Breathe Clarifying Serum
into skin and
let it absorb for a minute or two
before moisturizing. 

Tea Tree Oil
This essential oil is extracted from the plant Melaleuca alternifolia and has potent
antimicrobial and anti-inflammatory properties
, which is why we included it in our
Acne-Control Body Mist
. 
If you're a habit popper and picker, it's also a pro at 
fading away those post-breakout scars and marks
.
Good to know: Never apply tea tree oil directly onto the skin, as it's too potent to be used on its own. 

Niacinamide
Also referred to as vitamin B3, niacinamide has grown in popularity in recent years for its pore-minimizing abilities (and more). It's one of those ingredients that supports overall skin health. It frequently comes into play when dealing with inflammation, acne, and redness. And it even has skin-brightening effects, which help heal post-breakout marks and the discoloration they leave behind. Reap the benefits with our
Clarifying Serum
.


Charcoal
Different forms of charcoal have been used for years, whether in water filtration or just in those "detoxing" gray smoothies you've seen all over Instagram. When it comes to skincare, though, charcoal maintains these purifying properties by pulling debris and bacteria out of the pores (it really does act like a magnet) to help relieve and prevent acne. If your skin is in need of a pore detox, pop on our Find Clarity Purifying Face Mask to clear out impurities.

Clay 
Clay masks and spot treatments are popular within skincare because of their ability to mildly exfoliate without irritating skin—making it perfect for those with sensitive complexions. Clays, like bentonite and kaolin, are two sebum-absorbing ingredients that draw out excess oil and bacteria trapped in the pores. This is why you'll find clay in our
Acne Drying Treatment
and
Purifying Mask
.

Wondering why the ever-popular benzoyl peroxide is missing from this list? While found in many effective OTC acne treatments, benzoyl peroxide can be extremely irritating when applied on the skin and may result in itching, flaking, and redness. Because it also makes your skin more sensitive to the sun due to its potency, it can also result in hyperpigmentation. For these reasons, we don't use benzoyl peroxide in any of our products and instead choose salicylic acid, a much more gentle alternative that yields similar skin-clearing results. 
Still confused by ingredient lists? We don't blame you. Search for any term you don't understand in our ever-growing ingredient glossary or simply click or hover over an ingredient on a product's ingredient list for its definition.