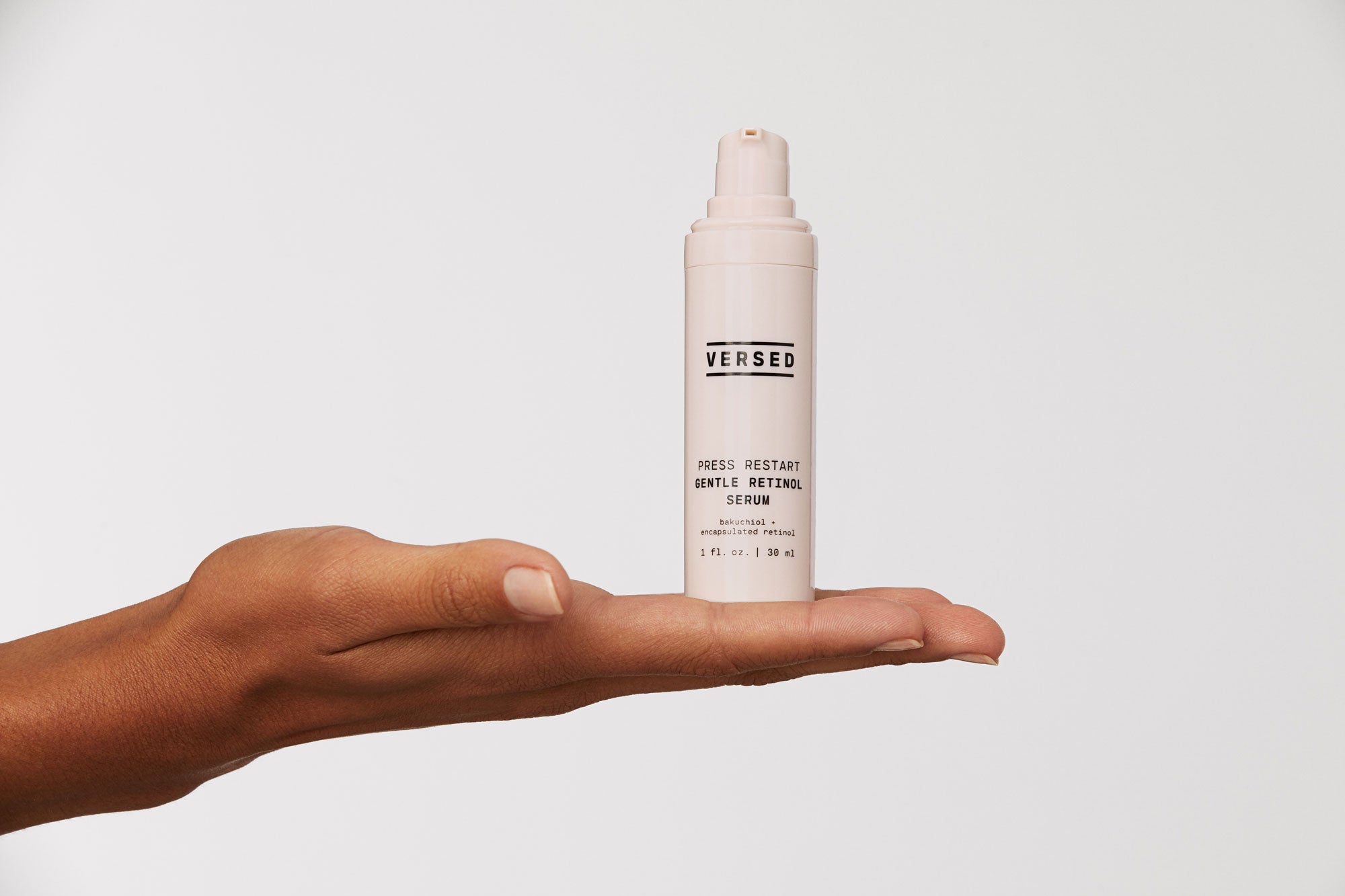 A Guide to Encapsulated Retinol and What it is
Given how retinol is one of the top dermatologist-recommended ingredients for aging, uneven, acne-prone skin, it's no wonder there are a plethora of options to choose from. Granactive retinoid or tazarotene? Prescription or the plant-based alternative bakuchiol? 
If you're new to retinol, the choices can feel overwhelming. Coupled with the redness, dryness, and irritation retinol can bring to some skin types, you may be turned off from using it at all. Enter: encapsulated retinol.
It delivers similar results but is specially made for first-timers, sensitive,
inflamed complexions
, or just anyone looking to minimize those aforementioned side effects.
Read all about it below.
WHAT IS ENCAPSULATED RETINOL?
Whenever you order something fragile, it arrives covered in bubble wrap. This ensures your precious package arrives safe and undamaged, which is important, given how bumpy a ride shipping can be. 
Encapsulated retinol is just like this. The vitamin A active is covered in a protective outer covering to ensure a safe and successful delivery to your skin. Both our Press Restart Gentle Retinol Serum and Retinol Body Lotion are formulated with encapsulated retinol. 
HOW DOES ENCAPSULATED RETINOL WORK?
When you apply pure retinol,  it converts to retinoic acid and travels from the skin's surface to the layers beneath. While that means it gets to work right away, it can also cause surface-level irritation that feels uncomfortable. 

"Encapsulated retinol is a form of retinol surrounded by a lipid or fatty acid molecule", says Dr. Paula Morgan. (Ours is made of polyglyceryl diester, which is plant-based). It slowly dissolves over time, using a time-release technology to wait until the retinol has reached deep below the skin's surface before getting to work. (This, by the way, is where the most significant changes for wrinkles and firmness happen.)


Bypassing the surface not only limits skin irritation, dryness, and flakiness, but it also keeps the retinol safe from light and oxygen. Side note: That's also why we recommend storing your serums and treatments—especially those made with active ingredients like vitamin C—in a cool, dark space.
THE BENEFITS OF ENCAPSULATED RETINOL
Retinol is a very effective skincare ingredient for reducing signs of aging (like fine lines), evening out tone, brightening dark spots and post-acne marks, and reforming texture. The benefits of encapsulated retinol are no different; you'll get the same results, sans the typical side effects. 
Encapsulated retinol is said to be the best choice for those just starting retinol or sensitive skin types, but really, it's beneficial for everyone. "I recommend it for people who are new to using retinol, as it can help to reduce the risk of irritation. However, it is also beneficial for people who have been using retinol for a while, as it can help to enhance the penetration and effectiveness of retinol," adds Dr. Morgan. Just like other forms of retinol, the only people who shouldn't use it are pregnant and nursing mamas. Use ferulic acid, niacinamide, or green coffee extract instead—which are all pregnancy-safe.
Learn where, when, and how often to use retinol.