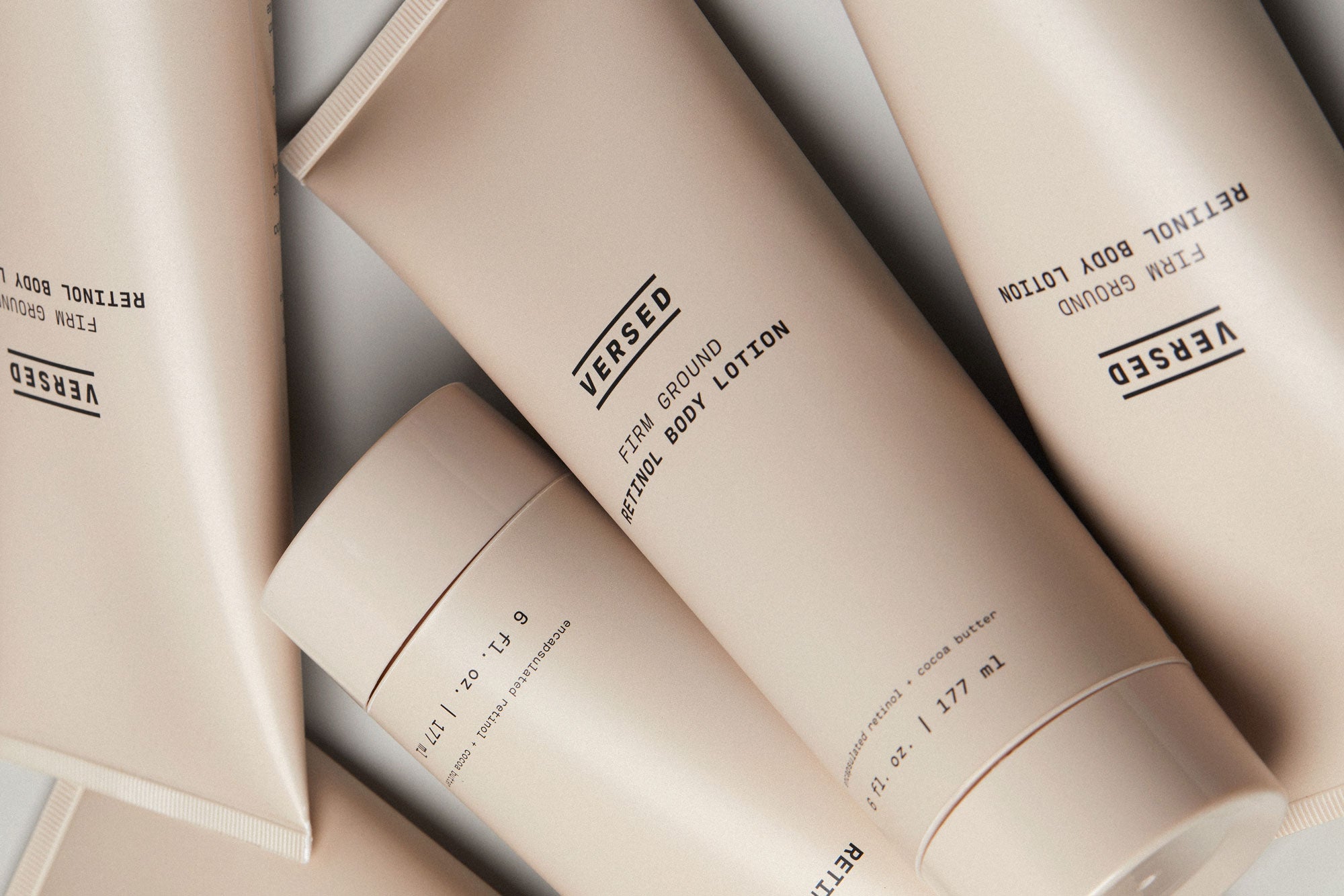 How to Layer Products for Dry Skin
If you have dry skin (or perhaps you're temporarily dehydrated from cool temps and harsh winter weather), you're probably playing with lots of oils, balms, butters, and creams. And when it comes to layering these in your skincare routine, that can get quite complicated. (Case in point: moisturizer vs. facial oil—which comes first?) 
The good news is that dryness and dehydration are two skin concerns you can see results for pretty quickly. You just need to have the right ingredients to lock in hydration and strengthen the moisture barrier. Read our step-by-step guide to building a morning and nighttime skincare regimen for soft, smooth, bouncy skin.

AM Skincare Routine
Step 1: Hydrating Milk (Daily)
If you're dry, you may not need to cleanse your skin twice a day since your skin doesn't produce much oil to begin with. Instead, sweep a humectant-packed toner, like Baby Cheeks, across skin. It will remove any leftover makeup and residue while replenishing moisture. If you do prefer a face wash, use something non-stripping, like our Gel Cleanser made with ceramides.
Step 2: Aloe Mask (3x per week)
Feeling extra parched? Squeeze in 10 minutes 1-3x a week for a Hydrating Plumping Mask. It's infused with aloe, which is notorious for relieving sunburn but also delivers a burst of instant hydration. 
Step 3: Hyaluronic Acid Serum (Daily)
Apply a few drops of hyaluronic acid to slightly damp skin (remember, humectants require some environmental moisture in order to work). Our Moisture Maker Hydrating Hyaluronic Serum combines hylauronic acid with polyglutamic acid (which can hold up to 4000 times its weight in water,) quickly restoring skin's hydration levels and providing long-term retention of moisture. 
Step 4: Rich Moisturizer (Daily)
Seal those humectants into the skin with an occlusive like squalane. It mimics the oil that skin naturally produces, which is why we included it in our Rich Moisture Cream. The creamy formula glides on smoothly to the skin, leaving it replenished, not greasy.
Step 5: Sunscreen (Daily)
No matter your skin type or concerns, incorporate a broad-spectrum SPF, like Guards Up, into your daily routine. It protects against premature aging, cancer, and keeps the skin barrier strong, preventing future flakiness and moisture loss. 
Step 6: Peptide Drops (Optional)
Wait a few minutes after applying SPF, then smooth on a few drops of our Luminizing Glow Drops. Or, mix into your face makeup or moisturizer. Its super-fine, light-reflecting pigments give skin a subtle radiance. All the while, the humectant polyglutamic acid (which is 4x as hydrating as hyaluronic acid) penetrates deep into the skin. 
Step 7: Lip Oil (Optional)
Keep those chapped lips at bay by swiping on a Conditioning Lip Oil that locks in moisture and leaves behind a subtle, non-glossy sheen.
PM Skincare Routine
Step 1: Oil-Based Cleanser or Balm (Nightly)
Begin your PM routine with a hydrating, oil-based cleanser like Gentle Cycle. Its creamy formula contains anti-inflammatory oat milk and antioxidant-packed marula oil to hydrate and nourish thirsty complexions. You'll also find that probiotics and blackberry vinegar aid in barrier restoration, a.k.a. the key to maintaining balanced skin. If you prefer a balm, use Day Dissolve instead. Either wash works as the first step in any double-cleansing routine, too. 
Step 2: Exfoliate (1x per week)
A buildup of old, dead skin cells can lead to a flaking complexion. The best way to combat this is with exfoliation. 1-4x a month, use an At-Home Dermaplaning Tool to remove facial hair and dead skin cells for a more even, less bumpy texture. 
Step 3: Smoothing Eye Cream (Nightly)
To hydrate the undereyes, use your ring finger to lightly tap on eye cream from the inner corners to the temples. The olive oil in Zero-G leaves behind a supple, buttery texture.
Step 4: Night Cream (Nightly)
Those with dry skin can apply another round of Skin Soak before heading off to bed. However, if you are concerned about aging, use a night cream such as Recovery Mode to help reduce the appearance of fine lines and wrinkles.
Step 5: Antioxidant Oil-Serum (Nightly)
After allowing your moisturizer to sink in, pat a few drops of Sunday Morning into your skin. (Note: You can also apply it before moisturizing; user's choice). This bi-phase oil-serum is full of ingredients like camellia oil, sea buckthorn extract, chamomile extract, and vitamin E. They come together to strengthen the skin's barrier, prevent moisture loss, and smooth the skin.
Step 6: Body Moisturizer (Nightly)
Don't forget about the 97% of your skin below your chin: your body. Use a Retinol Body Lotion to refine texture, firm up sagging skin, and soften elbows and knees. If you prefer a glow (or are pregnant) use a Body Oil instead. 
Shop your dry skin routine below.