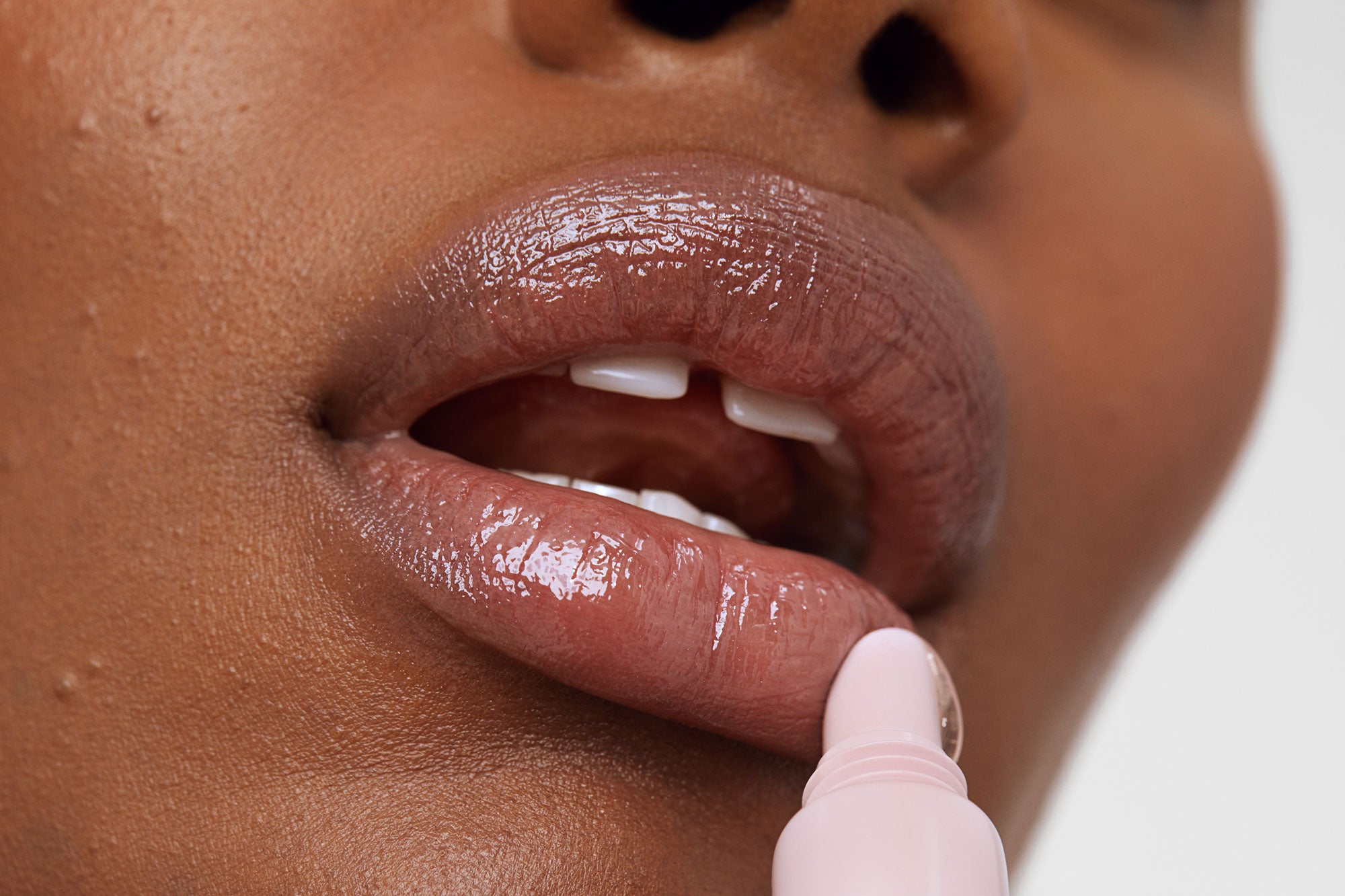 How to Heal (and Prevent) Chapped Lips
Compared to our daily skincare regimen, lip care often seems like an afterthought. And yet, besides the fact that this area is nearly always exposed to all kinds of harsh weather—from direct sunlight to cold winds—the skin on our lips is quite delicate and requires lots of care and attention to help maintain its smooth, supple texture. And yes, it can get dark spots and dryness just like the rest of our skin, too.
Whether you just want a softer pucker or you're looking to treat dry, cracked, and chapped lips, follow these three steps below.

How Do Our Lips Differ From Our Skin?
We don't always consider our lips when it comes to
skincare
, but it 
is
covered in skin just like the rest of our body. The difference? The area here is much thinner.
Our lips have a moisture barrier too, but its less dense and it doesn't contain any melanin (the pigment responsible for skin color).
That's why our lips are a pink/red hue; their transparency causes the blood beneath to become visible.
The Best Skincare Routine for Chapped Lips
Exfoliate
Just like your face, your lips need to be exfoliated on a regular basis to slough away dead skin cells and reveal the smoother layers underneath. If you deal with lip hyperpigmentation (yes, that's a thing), frequent exfoliation will also help even out your skin tone and fade any dark spots. We recommend forgoing purchasing a scrub and just DIYing your own from home, since you can find similar ingredients in your own kitchen (we like a mixture of brown sugar, honey, and coconut oil...it doesn't taste half bad either).


Using clean fingers, move the scrub over lips in a circular motion. Not in a crafty mood? A warm, damp washcloth or a soft toothbrush across the lips should also do the trick. Similar to your facial exfoliation routine, aim for once a week. Overdoing it can actually make any lip problems worse.

Moisturize
Now that you've scrubbed away the topmost layer of your lips, infuse them with some hydration and moisture. Silk Slip uses a blend of moisturizing ingredients (jojoba, camellia, sesame, and sunflower seed oils), plus the antioxidant-rich vitamin E to soothe and heal chapped lips. Bonus: Lip oils absorb more slowly, meaning they last longer on your lips. Lay it on extra thick at bedtime for more supple lips in the AM. 
Side note: many lip products contain ingredients that can irritate or dry out the skin more. If you're looking for a good-for-lips gloss, try our Tinted Conditioning Lip Oil instead. It comes in three sheer, buildable colors.
Protect
Similarly to your facial skincare regimen, protecting the skin's barrier should be the last and final step in your routine to help prevent future damage. Stay hydrated by drinking plenty of water and don't forget to
apply lip sunscreen (yes, you need SPF there too).