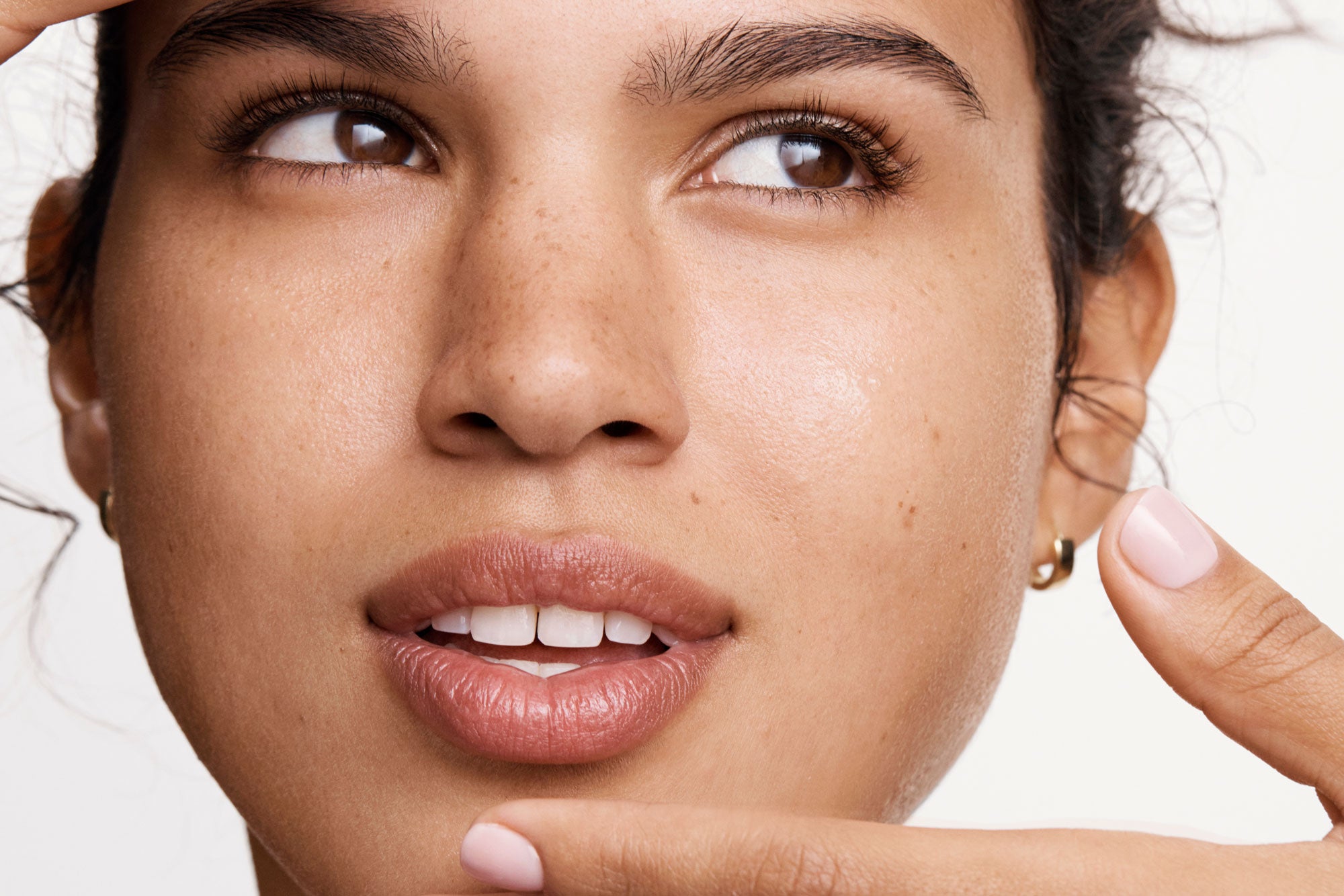 The Benefits of Skin Flooding and How to Do It
Bouncy texture, glowing tone, fewer breakouts…the benefits of a hydrating skincare routine are so alluring, even those with oily and combination complexions can find themselves tempted to adopt one. Perhaps that's one of the reasons skin flooding, the newest TikTok beauty trend to sweep our FYPs, has grabbed so much attention as of late. 

What is skin flooding, exactly? We dive into everything you need to know about the viral hack—and whether it's worth adding to your skincare rotation—below.
WHAT IS SKIN FLOODING?
While the term "skin flooding" may be new to some, the basics have been recommended for years—especially for those with dehydrated skin. Similar to skin slugging, which requires petroleum jelly to seal in much-needed moisture, skin flooding uses specific ingredients to attract hydration and restore bounce. "Skin flooding is exactly what it sounds like: you flood your skin with ingredients that maximize hydration and offset dryness," says Dr. Rosmy Barrios, MD. The practice is typically done during a bedtime skincare routine (when moisture loss is particularly prevalent), but if you're ultra-dry, you can "flood" the skin during an AM routine, too. 
THE BENEFITS OF SKIN FLOODING
As we hinted up top, the benefits of skin hydration are pretty endless. You may want to start skin flooding if any of the following are on your list of skin goals:
Dewy skin

Firm, bouncy texture

Strong moisture barrier

Boosted skin clarity

Bright, glowing tone 
HOW TO START SKIN FLOODING
While dry and aging skin would benefit most from skin flooding, it's a trend that anyone can partake in—even oily and breakout-prone complexions. "For those with dry and/or sensitive skin, nightly skin flooding is recommended," says esthetician Mallory Knight. Oily or normal skin, she adds, should only "skin flood" once per week.
"People with acne-prone skin need to be a bit more careful because layering multiple products can lead to breakouts," warns Dr. Barrios, especially if those formulas contain pore-clogging ingredients. Opt for non-comedogenic formulas and consult your dermatologist or esthetician if you're unsure whether skin flooding is for you. 
Read on for a four-step skin flooding routine.
STEP 1: CLEANSER
Always start your skincare routine with a clean slate. Any
pH-balanced
face wash will do, but we
recommend our
Gentle Cycle Milky Cleanser
for parched, dry skin. If you're skin flooding during your morning routine, you may skip cleanser altogether and opt for a splash of water instead.
STEP 2: TONER OR FACIAL MIST
Wait—don't grab a towel quite yet. Instead of patting the skin dry post-cleanse, you'll want to keep your complexion slightly damp. (More on that in step 3.) If the skin has already dried or droplets running down your arms give you the ick, spritz on a facial mist or sweep our Baby Cheeks Hydrating Toner across the skin to restore hydration. 
STEP 3: HYDRATING SERUM
When the skin is almost-dry, apply two to three drops of a water-based serum. "The serum should contain a humectant that draws water to the skin's surface. Any humectant (like hyaluronic acid or propanediol) will do," says dermatologist Dr. Sharyn Laughlin. Our Moisture Maker Hyaluronic Hydrating Serum uses hyaluronic acid, moisture-binding polyglutamic acid (which is 4x more hydrating than HA), and snow mushroom extract to drench skin in soothing, plumping hydration.
"After this, add a serum with niacinamide to leave a calming and anti-inflammatory effect on your skin," Dr. Barrios recommends. For a serum with niacinamide at the forefront, consider using Stroke of Brilliance. Not only does it brighten dullness and target dark spots, but it contains glycerin, a natural humectant. Note: When flooding the skin, it's best to avoid any AHAs, BHAs, and irritating alcohols.
Why apply while almost dry? Humectants—such as the ones listed above—work by pulling moisture from the atmosphere and drawing it into skin's surface. But if there isn't any moisture to pull from, the humectants can't operate effectively. Whether you're skin flooding or not, we always recommend leaving the skin slightly damp before applying serums or treatments. (Get more tips by reading our Serum Guide.)

STEP 4: MOISTURIZER 
Finally, seal all that hydration in with a moisturizer. Knight recommends one made with ingredients like ceramides, lipids, shea butter, vitamin E, or squalane. The last two can be found in Skin Soak, a daily moisturizer specifically made for relieving dryness.
If you prefer something lighter for daytime flooding, reach for our
Dew Point Moisturizing Gel-Cream
. It also contains squalane and sodium hyaluronate for bouncy, supple skin without the weight of
rich
creams. Plus, as a non-comedogenic formula, it's a great choice for oily and acneic skin types, too.

Shop products for skin flooding below.